Fall Protection Kits
Making it easy to order your complete fall arrest system.
The MSA Fall Protection Kits provide ready-to-use solutions to keep workers safe when working at height, simplifying the choice for the most common applications.
10194465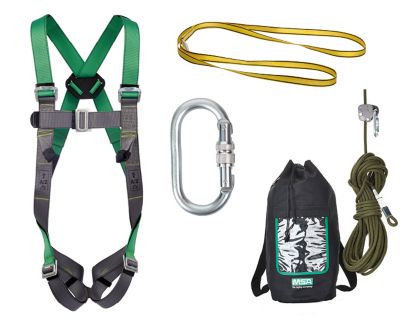 10194466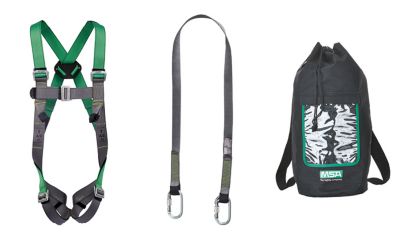 V-FORM Mobile Platform Restraint Kit
10194467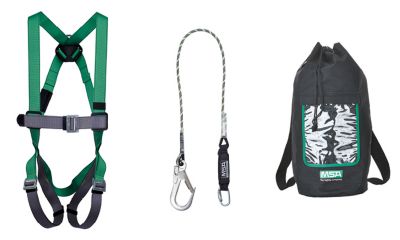 V-FORM Scaffolding Kit light
10194468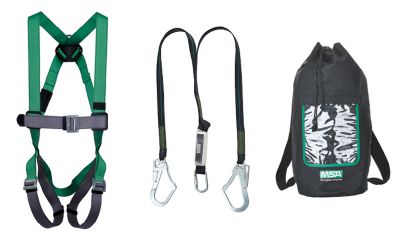 10194469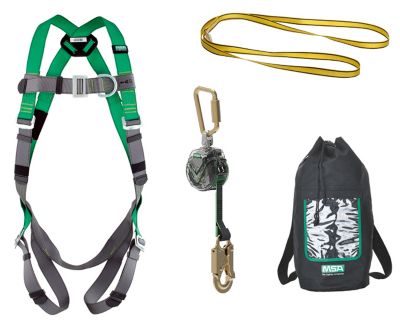 10194470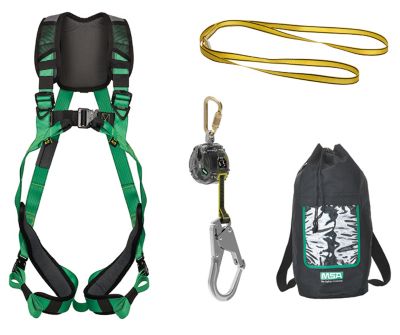 V-FIT Maintenance Premium Kit
10194471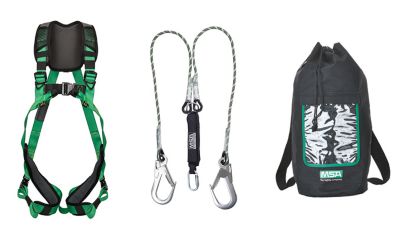 V-FIT Scaffolding Premium Kit
10196371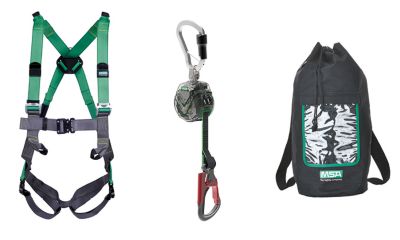 V-FORM Mobile Platform Kit
10196372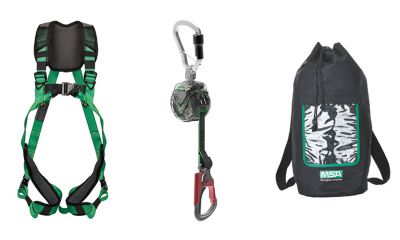 V-FIT Mobile Platform Premium Kit
Scaffolding Kits designed to protect scaffolders when working at height. Various options are available featuring different harnesses and lanyards to fit your particular needs and your budget.
Mobile Elevated Platform (MEWP) Kits designed to keep personnel safe when operating them, featuring work restraint solutions or versatile personal fall limiters.
Maintenance Kits to ensure safety in maintenance tasks. Various choices are available featuring different harnesses and personal fall limiters.
Construction Kits to provide adequate fall protection when accessing rooftops, intended to provide temporary fall protection on ladders or when climbing.
Markets:
Construction, Utilities, Oil & Gas, General Industry
Applications:
Working at Heights
Approvals subject to change without notice and may differ based on configuration, part number and/or country.
Contact Customer Service or check approval label on product for specific approval information.
CE, PPE Directive