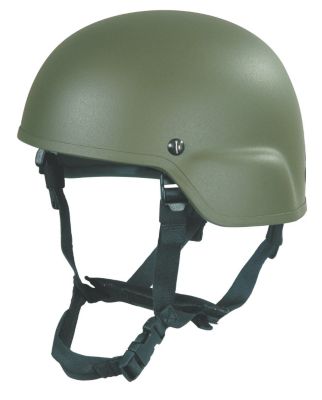 Combat Helmets
These protective helmets safeguard against bullets and fragments during combat and similar situations, yet are lightweight and comfortable for long wearing performance. Most models compatible with night vision goggles and communication systems. Some models allow for easy integration of combat systems, including ANRs and NVGs.
KFS Series
Especially designed for assault missions with extremely high ballistic risk, the bulletproof KFS V2 Helmet combines very high ballistic protection with comfort. The helmet includes level IIIA bulletproof visor and neckcurtain.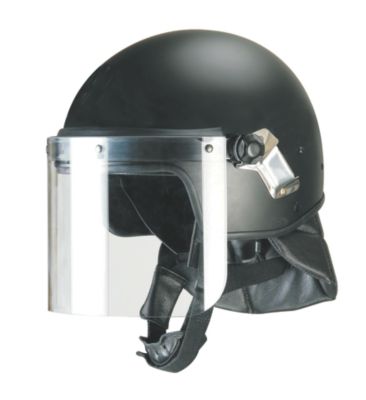 MO 5001 Series
MO 5001 helmets series protect law enforcement from shocks, projectiles, gas and smoke. The helmet is compatible with a MSA 3S-H respiratory mask for increased protection. * Polycarbonate shell and padded inner cradle provide high degree of protection for law enforcement * Chinstrap with leather neckpads and hard chincup is equipped with a anti-strangulation buckle (depending on versions). * Visor is available in 4 mm or 6 mm thick.
MO 5006 Series
MO 5006 Helmet provides both comfort and protection when danger is high. The jet-shaped helmet is intended for riot control and law enforcement duties where there are risks of projectiles, gas, smoke and more. The area between the helmet shell and visor is waterproof, while the visor, helmet and neckcurtain are resistant to penetration, chemical aggression and flames. To ensure communication is possible, the helmet is fully compatible with breathing masks and communication systems. The inner parts of helmet can be easily dismantled and washed, while the 3-point-chinstrap contains a locking buckle and an anti-strangulation system.
TC Special Forces Series
Designed for special assault missions, the bulletproof TC Special Forces V2 Helmet combines high ballistic protection with comfort. The helmet includes a bulletproof visor, a soft carry bag and a belt strap. The helmet is also compatible with a ballistic neck curtain, an anti-shock face-shield, an anti-shock neck curtain and a helmet cover.